Workshop Facade View
Company Profile
· Shanghai Yixun Machinery Manufacturing Co., LTD is specialized in providing complete food processing plants and packaging solution for biscuit, candy, cookies, cake, bread, chocolate and so on.
· Thanks for our technical and development team with rich experiences for many years and more than 30 whole production lines.
· Yixun Machinery is capable for executing on turn-key base with capacity ranging from 50kg/h~1200kg/h for different varieties for biscuit, candy, cookies, cake, bread, chocolate and so on.
· Due to our continuous investment on R&D and upgrading in industrial application year by year, Yixun Machinery has formed its own unique and beneficial characters in design and process technology. All the production lines are manufactured strictly under guideline of ISO 9001. With high level management, Yixun Machinery has been awarded with CE certificates in the biscuit production line (both soft and hard), soft and hard candy production line, cake production line and bread production line.
· Besides providing single equipment, we can also provide whole solution for the production line. With the highly educated staff who obtained BA degree and Ph.D in majors of Food Engineering and Packaging Machinery, which allows Yixun to be able to designing, developing, manufacturing, installing, operating as well as technical training to customers and competent after sales services of the whole line.
· Till now, our products have been exported to USA, Canada, Korean,Poland, North Korea, Britain, Turkey, Sweden, Japan, Kazakhstan, Ukraine,Russia, Albania, Costarica, Sri Lanka, Israel, Cyprus, Uzbekistan, Thailand,Egypt, India, Pakistan, Peru, Brazil etc.
· We formed our own insight for biscuit and candy processing industry and our solutions are verified successfully for customers. Yixun are alwaysready and expecting chances to serve you at home and abroad.
YX250 Multi-functional Biscuit Production Line, Biscuit Making Machines of Biscuit Making Machinery
1.It can produce hard biscuit, soft biscuit, soda cracker, sandwiching biscuit.
2.Full technical solutions and reasonable price
3.Capacity: 50~80kg/hour
4.Diesel, gas, electricity baking oven
5.CE and ISO
Introduction of Biscuit Production Line
1.YX250 multi-functional biscuit machine, with original design, compact structure and high automatic. It is developed on the base of absorbing Japanese technology.
2.All working procedures that from feeding, calendaring, shaping, wastage recovering, drying to cooling can be accomplished at the same time.
3.Hundreds of moulds and dozens of technology formulas make it possible to produce all kinds of popular biscuits, such as cream biscuit, layer biscuit, calcium biscuit, multi-vitamin biscuit, vegetable biscuit, etc.
4.Dough mixer moulding machine controlling box roaster oil sprayer cooling machine.
5.The most important is the complete biscuit production line can be combined freely according to the condition of customers workshop and requirement of biscuit technology. These all can reach the ideal purpose. The line use imported electric components and its speeds are changed by frequency inverter with high accuracy.
6.Diversified biscuit, the capacity is 50-80kg/h.
7.Main electronic equipments are adopted from YX250 Multi-functional Soft Biscuit and Hard Biscuit Making Machines of Biscuit Product Line, Biscuit Making Machniery..
8.All machines are manufactured by our factory. Buyer can check it at any moment during the making period.
9.It is full automatic and complete soft biscuit line with the following components:
1) dough mixer
2) hard forming biscuit
3) soft biscuit forming machine
4) tunnel oven (gas, electricity)
5) cooling conveyor
6) oil sprayer
7) biscuit filling machine
8) biscuit stack
9) packing machine.
Features:
1. It is automatic and required for less labor cost.
2. Due to the reasonable design, the structure of this production line is compact and land area required is greatly reduced.
3. By changing moulds and nozzles of the biscuit forming machines, it can produce different shapes of biscuit in different size according to marketing situation.
4. The parts of contacting food is made of high quality stainless steel and of which ensures the cleanness and safety of the biscuit produced.
5. After the machines successfully commissioned at customers' project sites, we will provide training for your operators to run the machines smoothly.
6. We will provide customers the basic formula of the biscuit, the further formula for the biscuit to be produced shall be learned by the customers together with us from the experiment.
7. The Quality Guarantee we supplied for this production line is 2 years so that it will absolutely reduce the repair and maintenance cost.
8. The timing and good after-sales services will be experienced by the customers in the future.
9. The machines are for customers' options.
The customers can buy the whole line or some machines from us according to their actual conditions.
Process Flow
Workshop View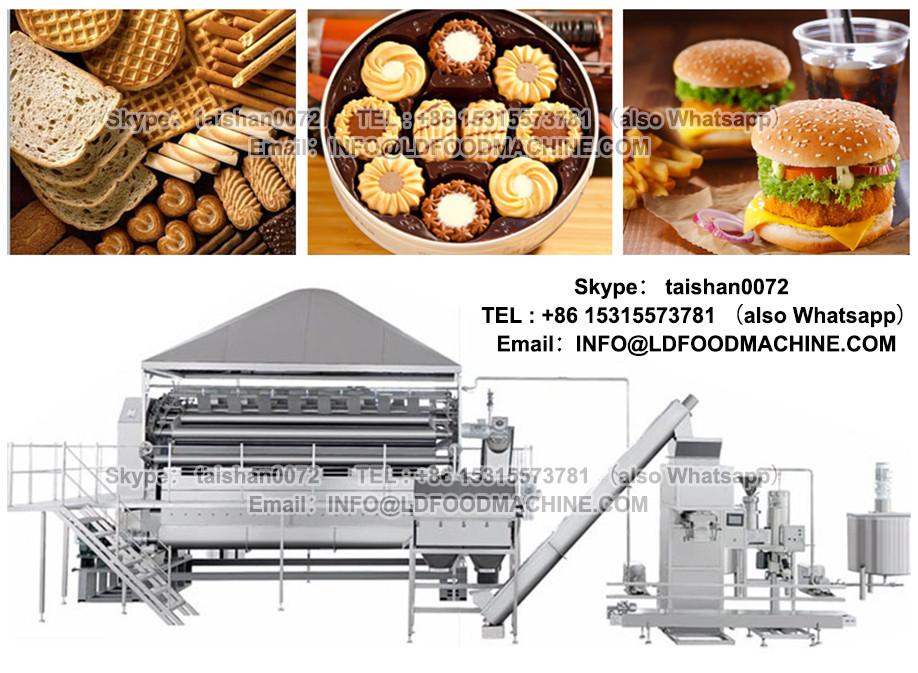 Certificates
Your Reliable Business Partner.
YX250 Multi-functional Soft Biscuit and Hard Biscuit Making Machines of Biscuit Product Line, Biscuit Making Machniery is a food processing equipment developed, developed and produced on the basis of Jinan Joysun Machinery Co., Ltd. absorbing advanced foreign technologies. The technical performance and quality indicators of have reached the advanced level of similar international equipment. YX250 Multi-functional Soft Biscuit and Hard Biscuit Making Machines of Biscuit Product Line, Biscuit Making Machniery From ingredients, extrusion, filling, forming, baking, spraying to finished products can be completed at one time, can produce all kinds of puffed foods, fragrant rice cakes, sandwich rolls (cakes) and crackers, cereal porridge, nutritional powder, etc. food. can produce all kinds of puffed foods, fragrant rice cakes and other sandwich rolls (cakes) and crisp biscuits, cereal porridge, nutritional powder and other foods. Using potato starch, corn starch, and flour as the main raw materials, the unique extrusion molding process is used to produce popular puffed foods with different shapes on the market. 222222 has a reasonable design, a high degree of automation, a clear control of extrusion parameters, the host is equipped with high and low pressure screws, increases the scope of use of raw materials, reduces costs, and improves product quality. The main products are spirals. Shells, round tubes, square tubes, circles, cartoon shapes, sports shapes, etc., produce products that are lifelike, crisp and crisp after being fried.
Jinan Joysun Machinery Co., Ltd. is a modern food machinery and equipment manufacturing enterprise integration R&D, manufacturing, sales, and after-sales services.